Angel Meet & Greet
(Offered at our Live Events Only)
$125/Person

We all have a team of very advanced helpers who are with us on our journey through this life.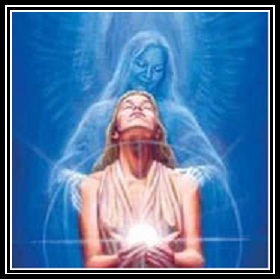 Often referred to as Guardian Angels or Spirit Guides, these beings are typically from far above the Astral Plane. They know what our true intention in life is and have our goals and desires in mind when working with us.
Imagine if you could meet these beings and learn to clearly communicate with them!
How different would your life be?
This is a fun and active experience that has the ability to change lives.
Techniques and exercises are used to give participants a more solid understanding about what they've had in their own lives all along. Learning to more effectively work with this understanding very often serves to better their life on many levels.
By the end of our time together, you will have the opportunity to meet several of your Guides/Angels individually. We will also practice a technique that will allow you to communicate clearly on your own. This is a process that takes time and practice to perfect.
Knowing what your Angel's energy feels like will help you know when you are working with the "right stuff". This knowledge and understanding often helps to provide a new level of confidence and security in our day to day lives.
Regularly priced at $125 per person Register early & bring a friend to receive discounts!
*Limited space is available as these are interactive experiences.*
________________________________________________________
Messages From Afar
$60/Person
In this event Taerie will bring communication from loved ones who have passed on as well as messages from the Angelic realm.
Guests will experience all or some of the following:
Messages from loved ones that may be trying to communicate with them
Messages from their own Guardian Angels to help clarify confusion in areas of importance
A better understanding of the support and love that surrounds them always
A clearer picture of the unseen world around them and how it affects their daily lives
Taerie's events often provide much needed communication, closure, and answers for participants.
Taerie takes her time and allows these beings to say what needs to be said.
This very often is the same message other beings are trying to communicate to their loved ones in the gallery.
People often receive messages through what is said to someone else.
Listen and be aware. These events can be emotional and enlightening. We laugh, we cry we experience so much together.
Relax and be respectful of all sides. This is for you and those on the other side who need to be heard.
While connecting these dimensions in one place for this event, healing will come for both, audience members and loved ones on the other side.
For two hours you will witness communication between three very different dimensions.
__________________________________
Intro to Your Angels Level 1
$50/Person
This is the precursor (and prerequisite at events) to my world famous Angel Meet & Greet.
This event will give participants the beginning basics to understanding the relationship that is possible with their own Guardian Angels.
This is an interactive experience that will help people understand their own manor of receiving and processing energy (their own psychic gifts).
Why do some people feel, see, hear or just know?
How can we increase our communication with our Angels?
Who are our Angels?
What do they actually do for/with us?
How can we most easily connect with them?
Before our time is over there will be real interaction with the angelic realm and your own team of angels!
__________________________________       
 

ReZone Your Life
ReZone Your Life is meant to establish a clearer understanding of how to maneuver and succeed in our ever changing world.
The new LIVE event will be 1 full day of wonderful inspiration and insights.
Understanding ourselves and the world around us in a new and practical manor.
In this newest "Wondershop" from Mystical Truth deals with 6 areas of life & energy that most affect us daily. How we understand, work with and maintain these areas is DIRECTLY related to how much enjoyment and success we find in life.
We will explore these zones and what we experienced with them in the past.
Healing what wishes to be healed and extracting all lessons, joy, inspiration and enlightenment experienced.
This process will free us to move into the future with a clear and confident energy.
Part 2will be spent establishing the foundation for and creating the vortex of attraction for our truest desires for the upcoming year. Using powerful energetic techniques we will begin the process of bringing our desires to life.
Practical experience and understanding means participants leave with the ability to change their lives at any time.
Mystical Truth "Wondershops" and classes are experiential and fun while creating a safe space for deep change to occur.
"A white knuckle ride with a whole lot of smiles".
Along with the wonderful experience offered by these teachings,
Mystical Truth events seem to gather a wonderfully supportive & fun bunch of participants.
Find people of like minds to connect with as you create a life well worth living!
---
Revisit The Wonder Of You!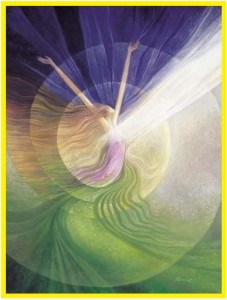 (Offered at our Live Events Only)
$175/Person
This is a new & very exciting event!
Revisit The Wonder Of You has been the motto for Mystical Truth since it's inception.
Now, it is a beautiful happening.
In this experience Taerie will set an energy of pure and unconditional love.
A sacred space for intensive healing
Attendees will have their truest inner being channeled through Taerie making it possible for them to actually experience their own highest and greatest self from the outside in.
In addition there will be Unconditional Love channeled through just before and just after this experience to facilitate the inner dynamics.
Taerie has been providing this service for individuals over the past 2 years. Time has shown many if not most of them have had life altering shifts of consciousness and perspective.
When a person understands and EXPERIENCES their highest self, it brings it into their concept of reality. This allows it to more easily manifest into their day to day life.
This event is separate from the Wondershop and is not limited to Wondershop participants.
Due to the "one on one" nature of this healing event there will be a limit of 20 people.
Limited space for this event means seats will go fast.
---
Psychic Sensitivity Survival Group

Most of us are experiencing expanding sensitivity to energy and other "worlds or dimensions".
This group will offer an understanding of how to maintain balance in our real world lives & tips on living successfully with your growing sensitivity and / or the sensitivity increase of your loved ones.
This group will also be wonderful for parents of children who are psychic or energy sensitive.
It's a new world and they don't teach this stuff in school!!
Lets learn together to create a harmonious and joyful life with ever increasing psychic sensitivity.
**All calls will be recorded for group members future use.
**Private Facebook page will be created for you to connect and communicate as a group. It is a fantastic way to find like minds and create new friendships for long after our group has finished up.
**Meet by phone via conference call.
**12 participant maximum
**Meets at 7:30 pm Eastern every Wednesday for 10 weeks
**$250 per person total for the full 10 weeks**
---
Universal Lawful Living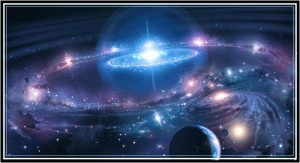 Lots of hype about Universal Law
What's it REALLY all about?
This group will be limited to 12 participants who will journey
Through 12 weeks of tips, tricks and understanding the real Universal Laws & how they can make or break us.
With a deep understanding and a lifetime of training in Universal Law,
Truth (Taerie) is uniquely qualified to teach in this area.
**Limit 12 Participants
**12 Weeks in Length
**We will meet via Conference Call
**Calls will be recorded & accessible to participants so they have access to each weeks group for future use.
**We will create a private Facebook page for the group members to connect during the rest of the week and hopefully form friendships and connections that will last long after the group has completed.
**$275 Per person
---
Finding Freedom In The Life You're Already Living


Are You Feeling Stuck?
Looking For Answers?
You're NOT Alone!
Join Us As We Begin A Journey Back to Joyful Living
This group is geared towards both men & women who might feel trapped or that they have become stuck in some manor.
Perhaps you or someone you know feels that life could & should be more fulfilling or joyful.
Often, we become overwhelmed & don't know where to begin.
1st, our group will be focusing on helping the individual participants finding a way to begin without upheaval of what they already have.
Step 2, finding ways to build upon this with little to no stress.
The end goal is for the group to each be able to look at their lives and see them with a clear vision of being on track to a future they truly desire.
Learning on our own is good but learning with a group of people can expedite & enhance our growth experience.
**Each week calls will be recorded. Participants will have access to recordings for their future use.
**A private Facebook page will be created to help in group connections throughout the week as well as after the group has concluded.
**Group max will be 12 people
**Duration of group, 10 weeks
**Registration, $250
---