People & Products I Recommend
---
Spring Rayne Paone

Spring is a long time friend. It's been an honor to witness her progression.
Her books, videos and supplements make becoming healthy in our crazy world manageable and tasty.
Personally I love the fact that she researches all day everyday (it seems) so that I can simply learn from her work rather than have to do it all on my own.
Spring is Integrity based and it's a special thrill to call her one of my dearest friends.
**Check out Spring's videos by clicking below**  
You can find Spring's products, services & books at,
**Or on Amazon**
Books by Spring
Holistic Supplements from Spring
---
 

A Journey Through Art
* About the only jewelry I've worn since 2008!

 *
Dee Winkelstern:

Working as a Commercial Artist in my home state of New York gave me great insights into the art field. I was introduced to many varieties of mediums and loved to paint, create and explore new techniques.
It was not until moving to Sedona, Arizona that my boundaries collapsed and a new spectrum of artistic endeavors were built. Spiritual ideas and pathways into healing art and connectivity energies of gemstones were exciting.
I hope you enjoy the Journey with my husband Phil and I,
our hope is that you Expect The Unexpected.
Phil Winkelstern:

I always enjoyed art through high school and college and began working in metal-shop machining because I enjoyed creating with my hands. Living in Texas, I owned an Art and Framing business for over twenty years. Dee and my work seemed like a natural combination, so we decided to take on a move to Sedona, Arizona to pursue a different level of art together. The realm of Metaphysical artwork and spiritually inspired jewelry has opened many fascinating new doors.
We hope that the blend of our personalities continues to draw you into our Journey Through Art!
---
Janet Scalzo
(Owner of Canyon Calling)

Canyon Calling designs and leads multi-activity adventure trips for small groups of women to some of the most beautiful places in the world. 

We choose destinations that are especially scenic AND offer an array of fun ways to explore the outdoors.

 

Canyon Calling's fully guided trips include all transportation on tour, all meals, hotel accommodations, all activities, and all entrance fees and permits.
Come join us for the adventure of YOUR lifetime!  
---
Judith Colella

Judy has been a friend since the 1st publishing of the original MacDara Chronicles book in the early 2000's. We became best friends quickly and I was AMAZED to find out how much talent was packed into this very low key lady.
Some say she was Socrates in a former life…I wouldn't doubt it a bit! A wide range of genres make it so there is something for everyone in her collection of books.
**I personally enjoy The MacDara Chronicles and The Warriors of Rinn Series.**
Find Judy & Her Books Below


Or Shop Judy on Amazon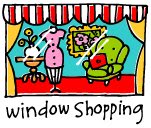 ---
---
Red Dog Creations
Sharon is a wonderfully artistic mystic.
               
 Sharon's work brings with it a sacred energy all it's own!  
I personally have her artwork in my own home and smile every time I see it.
Check her out at,

 
,